Special Offers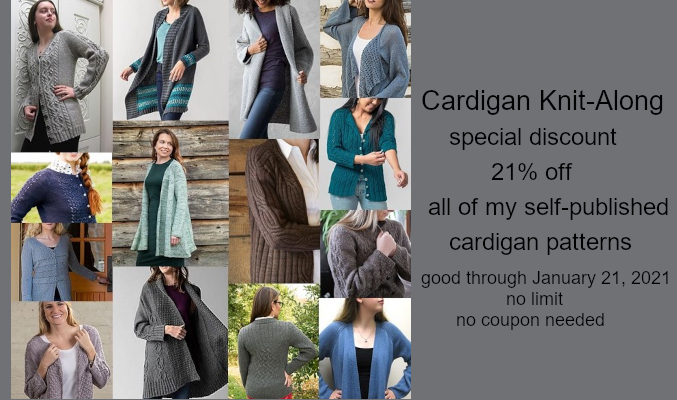 Cardigan Knit-Along
special discount to go along with the Cardigan KAL
21% off all of my self-published cardigan patterns
no limit and no coupon needed
good through January 21, 2021.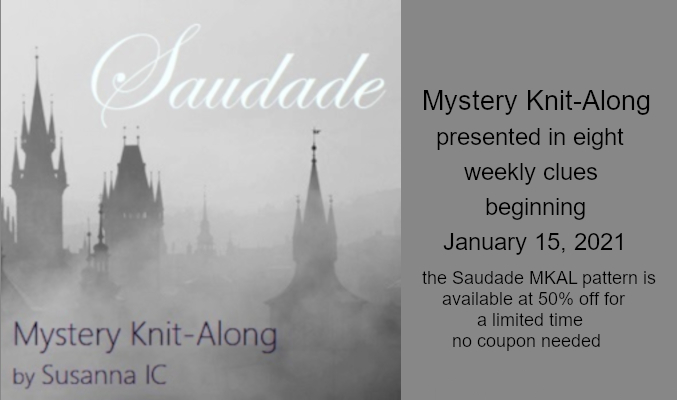 As an intro-to-Ravelry special, the Saudade MKAL pattern is available at 50% off for a limited time, no coupon needed. View details of Saudade pattern and MKAL here.
Presented in eight weekly clues (beginning January 15, 2021), this mystery shawl is my classic top-down short row crescent with three size options to choose from: Large, Medium, and Small.

Susanna IC